The Halloween hoopla has died down and we are entering the real quiet time on the Outer Cape. The air is brisk, there are leaves everywhere and autumn's golden light is starting to take on the pale lemon hue of early winter. In the woods, the leafless trees give a whole new meaning to "fifty shades of gray." Nonetheless, there is life stirring all around. There was a great article in Boston Globe on Sunday November 16 on the Outer Cape in Winter. It is chock full of ideas on what to do and doesn't EVEN mention pre holiday and close out sales during Holly Folly in Provincetown, on going lectures and events at Preservation Hall in Wellfleet, including a winter farmers market, and a whole series of events for adults and kids at the Truro Public Library. Though, Ptown is great anytime of year, the annual lighting of the Pilgrim Monument (this year on November 26 from 5-7) gets the holiday season off to a very festive start. In fact, lots of holiday visitors make it a point of coming to the Outer Cape for special holiday times AFTER pursuing more traditional holiday events wherever they live.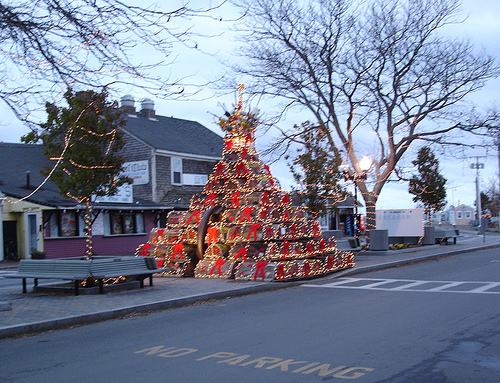 Of course, this is a real estate blog, so we'd be remiss if we didn't mention thatn ne of 3Harbors' new listings in Truro will be featured on Sunday November 22 in the Cape Cod Times real estate section. This home, which is in North Truro and comes with deeded beach rights, has a late- Mad Man era vibe with great entertaining spaces and two different levels which offer separate living areas for extended families or a group of good friends. It is located at 28 Bayberry and we'd love to show it to you.
Happy Thanksgiving to all of you!